New Standard in User Activity Analysis
Google Analytics 4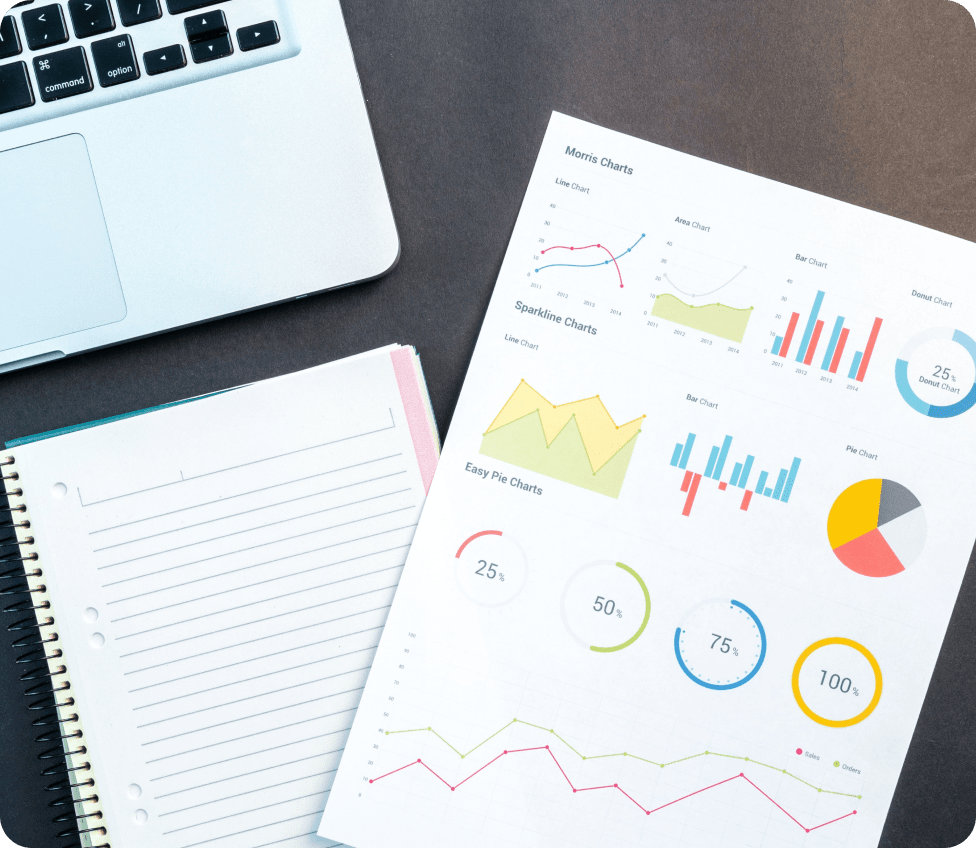 What is
Google Analytics 4?
Google Analytics is the best-known and probably the most widely used marketing analytics system for the web. The system we've been using so far is known as a Universal Analytics. This will now change as the Mountain View giant is introducing a new version - Google Analytics 4. Although now they operate side by side, eventually the new "number four" is to replace UA.
Google Analytics 4
will replace Universal Analytics
In comparison, the new standard, Google Analytics 4, does not rely solely on cookies when collecting data. Moreover - it does not store data on IP numbers. This approach not only improves the quality of the information collected, but also proves to be better suited to the growing pressure to protect privacy.
Google Analytics 4
a shift in the thinking about analytics
The new standard, however, is not just a case of changing the way users are tracked. It's also a shift from only focusing on session tracking to focusing on events and audience engagement. In terms of marketing, the new statistics are simply better. Especially since a good analyst will learn much more from them when trying to assess the behavior of potential customers at different stages of their journey through the sales funnel.
It's still worth noting that in Google Analytics 4 you can perform free data export to BigQuery (which Google Analytics 360 users have been able to enjoy until now).
Why install Google Analytics 4 now?
There are several reasons. One is that it allows to avoid problems associated with over-reliance on cookies. Another is that it allows to focus on users engagement. This is what helps marketers optimize the conversion path that potential customers take. Finally, GA4 also provides customized reports summarizing what is happening on the site.
Universal Analytics
will be withdrawn
It is also worth mentioning that the existing system, Universal Analytics, will stop processing new data on July 1, 2023. Google Analytics 360, on the other hand, will share UA's fate a quarter later, on October 1, 2023. The transition to a new statistics system is therefore inevitable. Is it worth pushing it back? Definitely no. It's true that, a completely different panel may initially be daunting but, after all, there are no obstacles to installing both solutions simultaneously to collect data now, and use it for comparative analysis in the future.
Moreover, such a parallel operation of both systems gives us time to gradually change our habits and learn the new system better. By acting now, we simply give ourselves more opportunities to work with data - and this will sooner or later be reflected in the effectiveness of marketing efforts.