Google Analytics 4 Implementation
On July 1, 2023 standard Universal Analytics properties stopped gathering & processing traffic data.
Migrate to Google Analytics 4 now to be sure you don't lose your data.
15

years of experience

200+

projects

300+

audits

3+

years, avg time of agreement
About Us
We are a high-performing boutique digital marketing agency with a focus on SEO and Pay Per Click ads. We provide high‑end services for companies that want to systematically and consequently build a future‑proof brand.
We don't cut corners in helping you reach more clients on the Internet.
We take care of the whole process from defining your needs, through campaign planning and launching, to result analysis and further optimisation.
Digital marketing is one of the most efficient and high performing channels to reach your clients and significantly improve conversion rates.
We help you build a solid history of your webiste and position it so that you could surpass your competitors and build resistance against incoming changes. We can't predict the future but we can help you get ready for it.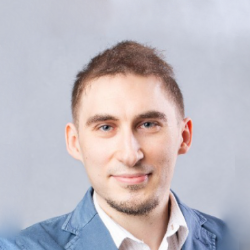 Dominik Gawlik
Digital Marketing Expert,
Rank Provider
I joined Rank Provider's digital marketing team in 2009, just before the famous Google algorithms (also known as Penguin & Panda) rolled out. Right away, I knew I found a great working environment with amazing people. My time here at Rank Provider has been more than an adventure — many interesting projects, growth opportunities, and a lot of learning (and coffee!).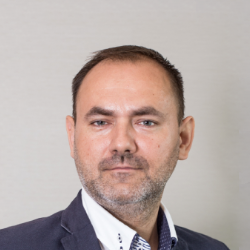 Tomasz Wyskiel
Client Success Manager,
Rank Provider
My role is to understand the client's needs so that our team can tailor the service for them perfectly. This is our philosophy - no ready-made templates and one-size-fits-all solutions. Together with the client, I go through a questionnaire in which we ask about business needs and goals, past activities and - most importantly - the clients we need to attract.

Rank Providers specialists implemented a custom advanced analytical solutions and other Google tools that allowed us to precisely track the effects of our actions and the website users' behavior.
Jane Wall
Director, Marketing, Brand & Communications

The Rank Provider was our marketing consultant and was responsible for running paid Google Ads campaigns. The campaigns helped us increase the visibility of our website in Google.
Anna Blacha-Spruch
Customer Relationship Management Manager

During a period of very heavy traffic our website stopped displaying in search results. Quick intervention of Rank Provider allowed us to quickly solve this problem.
Konrad Dąbkiewicz
Director of the Audiovisual Innovation Center in Lubin

The development of our website would not be possible without the support of the Rank Provider specialists. Their work resulted in a significant increase in the number of readers and website visibility.
Konrad Dąbkiewicz
Director of the Audiovisual Innovation Center in Lubin

For the last few years, Rank Provider has been responsible for the positioning of our website. Thanks to these activities we managed to significantly increase the organic traffic.
Artur Wasążnik
Marketing Director

We have been working with Rank Provider for over 4 years. Thanks to the Google positioning service the organic traffic on our website has increased significantly.
Małgorzata Osowska
Management Board Representative in Labor

Rank Provider was responsible for consulting and running marketing campaigns in Google. The services provided helped us increase the visibility of our website.